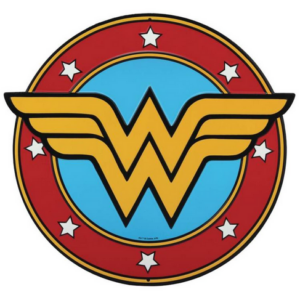 Vanity Fair Magazine recently published an interview with Gal Gadot, the Israeli actor who plays Wonder Woman and will soon begin filming her next role as Cleopatra.  One of the things that struck me about the interview was her discussion of her regular practice of beginning each morning, as soon as she wakes up, by saying the traditional Jewish prayer of thanks for being given a new day of life. 
Each day our children at AHA also sing this "Modeh Ani – thank you" prayer for waking up each day.  While it is indeed noteworthy to discover that a very successful actor engages in a traditional Jewish prayer routine on a daily basis, I was even more impressed by another Israeli personality who also begins each day with the Modeh Ani prayer. 
When I attend a Bar or Bat Mitzvah I like to present a book to the student celebrating their coming of age milestone.  The book that has traditionally been gifted to each AHA student over the past few years is the autobiography of the first Chief Rabbi of Israel who was a Holocaust survivor named Rabbi Yisrael Meir Lau.  Rabbi Lau was one of the youngest people to survive the Buchenwald concentration camp as a 9-year-old child in Poland.  On page 3 of his autobiography, he concludes his introduction by saying that he too begins each morning by thanking G-d for giving him another day of life by saying the Modeh Ani prayer.
While one might think that it is more expected for a Rabbi than an actor to say a daily Jewish prayer, in this case, I was actually not so sure.  It is one thing to have fame and success without facing significant adversity and challenges and be able to say thank you each day for the abundance of blessings in life.  It is another thing entirely, however, to experience tragedy and still be able to emerge with the ability to say thank you to G-d for anything.  
In this week's parsha of Noah, the aftermath of the flood wiped out decades of economic infrastructure and Noah and his family had very few resources left to rebuild their lives.  Therefore it seems puzzling that Noah's first act upon exiting the ark was to use some of his scarce resources to give an offering of thanksgiving to G-d.  One possible answer to this question could be that Noah was overwhelmed by a sense of appreciation for simply making it through the deluge alive and he felt compelled to express his thanks to G-d immediately upon walking once again on dry land.
Many of us find it difficult to be "thankful" during a pandemic.  While it is true that there are many challenges that continue to test our character, it is also true that, if we look deeply, we can find some silver linings to be grateful for.

I hope you will join me in trying to adopt the practice of saying thank you first thing in the morning each day.
Thank you and Shabbat Shalom,
Rabbi Elisha Paul
P.S. – For those of you who are interested, please see the following video of Gal Gadot teaching you how to say basic Hebrew slang.  Click here to view it.