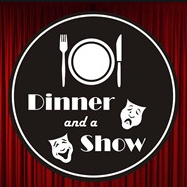 Join us for dinner and a show at our annual Chametz Dinner.  Students in 1st through 8th grade will perform an adaptation of the Lewis Carol classic, Alice in Wonderland, directed by Mrs. Jessica Belger and Mrs. Maddy Moffet.  Proceeds from the chametz dinner will go to the class of 2021's trip to Israel.
The Chametz Dinner will take place from 5:00 to 6:45 pm.  The performance of Alice in Wonderland will begin at 7:00 pm and will last approximately 60 minutes.
Tickets are $17 for adults and $12 for children and include dinner and a ticket to the performance.  To RSVP and secure your ticket, please click on the button below.