March Mania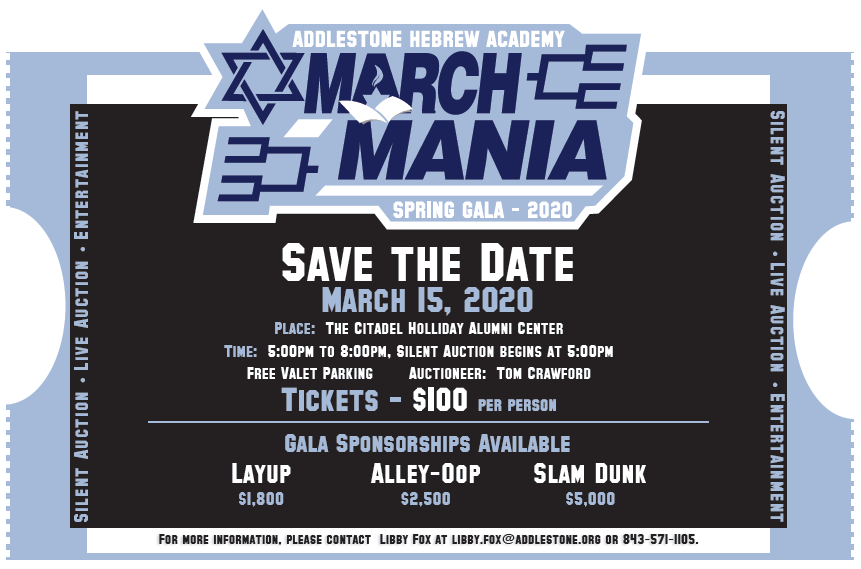 To purchase tickets, securely online, please click on the button below.
To become a sponsor, please select your sponsorship level below.
The annual Spring Auction supports tuition assistance, programs, and events at Addlestone Hebrew Academy.
If you cannot attend, please consider making a secure, online donation by clicking on the button below.
Spring Gala 2019: Shanghai Nights
Thank you to our sponsors, donors, and volunteers who supported Addlestone's 2019 Gala: Shanghai Nights.