March Mania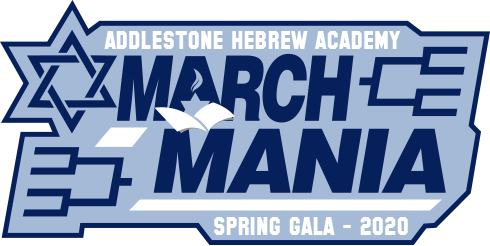 After much thought and out of an abundance of caution, we will not be going forward at this time with our Annual Spring Gala this Sunday, March 15, 2020. While we had hoped to gather to celebrate Addlestone Hebrew Academy, given the ongoing concern regarding COVID-19 we feel it is in the best interest of our community to limit exposure to large crowds, especially in close quarters.
We thank everyone who has supported AHA and our event. We are grateful to our committee who have been working around the clock to ensure our event is a success.
All proceeds from the Annual Spring Gala support Addlestone's Annual Fund. The Annual Fund supports the operations of the school including the scholarship fund, professional and curricular development, educational materials, technology advancements, and security. Like all Jewish day schools, AHA expenses exceed the dollars collected through tuition payments and other obligatory fees. The Annual Fund enables AHA to deliver excellence in education while providing an accessible education regardless of financial circumstance. If you have any questions regarding the funds you have donated please email Libby Fox at libby.fox@addlestone.org.
We apologize for any inconvenience and thank you for your understanding.
Rabbi Elisha Paul
Head of School
Marcie Rosenberg
Board Chair
Carolyn Berlin
Gala Committee Chair
Spring Gala 2019: Shanghai Nights
Thank you to our sponsors, donors, and volunteers who supported Addlestone's 2019 Gala: Shanghai Nights.